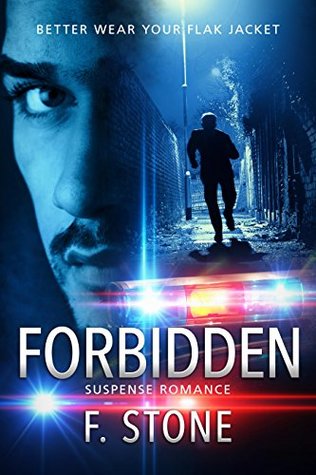 Forbidden
Year 2047, City of Samarra, capital of the Republic of Islamic Provinces & Territories
Fifteen American travelers have vanished. Surrendering to Mayor Aamir's demands, a devout Muslim and police captain becomes the reluctant keeper of his city's bloody secret – and the witness, Eliza MacKay. Captain Sharif is horrified to discover that if he exposes the cover-up, his family will suffer dire consequences.
The CIA has the lying Sharif in their cross hairs. Sharif's only hope is to prove his country's government is free of guilt. Secretly, he hunts forensic evidence. Cryptic messages, backstabbing informants, and corruption threaten Sharif's resolve to see justice served. When he discovers the shocking truth, he and MacKay become the targets of a ruthless killer.
Sharif is tortured by his attraction to the impetuous Eliza MacKay. In spite of her struggle with PTSD, he's drawn to her vivacious personality. Islam forbids the intimacy he craves. In desperation to save Eliza, Sharif plots an act most forbidden and fatal.
DISCLAIMER: I received an ARC of this book from the author for honest review. This review consists of my honest thoughts and experience while reading this book.
I love a good thriller, when it grabs my attention. I don't always go for them, but this book definitely peeked my interest. Another thing about this book that intrigued me was Sharif's character. I am always eager to read about multicultural characters. I find them fascinating to read and learn new things.
This book is different from most suspense/thriller books I've read. I take in every aspect and enjoy a good story that gets my blood pumping. (Because I am friggin' lazy and get my share of exercise through the books with active characters.) Page turner. Great plot and characters. First few pages had me wanting to cry. I will be honest. It was those moments alone that gave me insight to where Sharif comes from. I definitely recommend you checking out this book.