It has been forever since I have posted anything outside of book blitzes, cover reveals, and promotional giveaways. Aside of my announcement about taking a break from reviewing. I am still, technically, on break, but I would like to share my plans for a book haul!
Next week, if all goes well, I will be placing an Amazon order. For books, of course! And here are a few of the titles I plan to purchase. (Purchase+Goodreads links will be included.)
First off is a hyped book that I wanted so badly, but was not able to get it.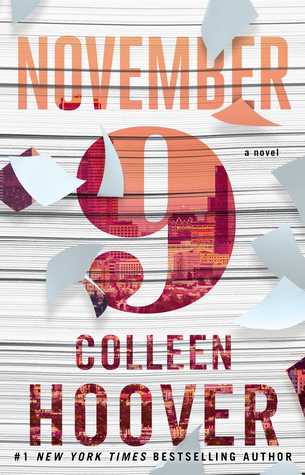 Novermber 9
by Colleen Hoover
Goodreads | Amazon
Beloved #1 New York Times bestselling author Colleen Hoover returns with an unforgettable love story between a writer and his unexpected muse.
Fallon meets Ben, an aspiring novelist, the day before her scheduled cross-country move. Their untimely attraction leads them to spend Fallon's last day in L.A. together, and her eventful life becomes the creative inspiration Ben has always sought for his novel. Over time and amidst the various relationships and tribulations of their own separate lives, they continue to meet on the same date every year. Until one day Fallon becomes unsure if Ben has been telling her the truth or fabricating a perfect reality for the sake of the ultimate plot twist.
I am a writer, so this sounds amazing already! I know that I am very late to catch this hype, but should that stop me from getting the book? NO!
Next on my list is one that I have been dying to read! Literally!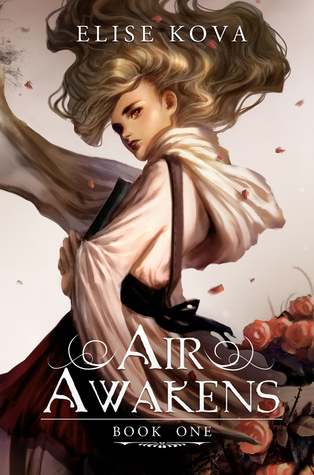 Air Awakens (Air Awakens Book One)
by Elise Kova
Goodreads | Amazon
A library apprentice, a sorcerer prince, and an unbreakable magic bond...




The Solaris Empire is one conquest away from uniting the continent, and the rare elemental magic sleeping in seventeen-year-old library apprentice Vhalla Yarl could shift the tides of war.




Vhalla has always been taught to fear the Tower of Sorcerers, a mysterious magic society, and has been happy in her quiet world of books. But after she unknowingly saves the life of one of the most powerful sorcerers of them all—the Crown Prince Aldrik—she finds herself enticed into his world. Now she must decide her future: Embrace her sorcery and leave the life she's known, or eradicate her magic and remain as she's always been. And with powerful forces lurking in the shadows, Vhalla's indecision could cost her more than she ever imagined.
I am a . . . .
If you wonder what that is, in the sidebar to the right, you will find the symbol. Check it out, if you dare. I am not just getting
Air Awakens
, I am getting all the books that are available right now!
Covers are linked to Goodreads.
Water's Wrath
is releasing April 26th! Which means I have to wait a bit to get that one, but worth the wait!
And how can I be in love with the series, even though I have not read it yet! Firstly, Elise Kova is amazingly cool! I joined the
Tower Guard
after watching Elise on
Book Nerd's Paradise
, via YouTube. BkNrdP is a great place to find new authors and books, and I definitely found a new favorite author. I really do like fantasy, and these books have that rope tugging me to read them. I just need them in my hands. Also look at these bookmarks!
Next week, I will be announcing details for a giveaway for some
Water's Wrath
bookmarks, signed by Elise, of course.
☺
But details on how you can enter will be announced next week. I am not going to give anything until then. Mainly because I am still working out the jest of it, and because I have other items going into this giveaway.
Be sure to check out Elise Kova's
website
and sign up for her newsletter!
This has been my little book haul plans (and more) post. Follow all my social media, links are in the pages-bar, but I will link them here as well. Love you all, see you next time!