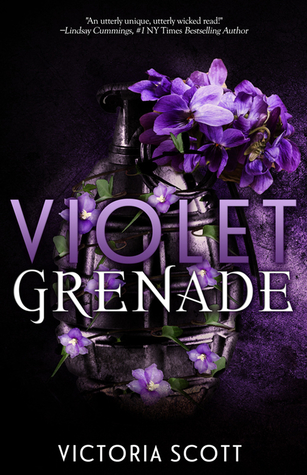 Publication Date: May 2, 2017
Publisher: Entangled Teen
DOMINO: A girl with blue hair and a demon in her mind.
CAIN: A stone giant on the brink of exploding.
MADAM KARINA: A woman who demands obedience.
WILSON: The one who will destroy them all.
When Madam Karina discovers Domino in an alleyway, she offers her a position inside her home for entertainers in secluded West Texas. Left with few alternatives and an agenda of her own, Domino accepts. It isn't long before she is fighting her way up the ranks to gain the madam's approval. But after suffering weeks of bullying and unearthing the madam's secrets, Domino decides to leave. It'll be harder than she thinks, though, because the madam doesn't like to lose inventory. But then, Madam Karina doesn't know about the person living inside Domino's mind. Madam Karina doesn't know about Wilson.
DISCLAIMER: I received an e-galley of this book for honest review, via Net Galley. Be sure to check out the rest of the tour! CLICK HERE or the ChapterxChapter logo at the end of this post.
There's a bit of a theme going on here at my blog. I must really be into thrillers recently. If you're interested in a book that mixes multiple genres, then this is the book for you. Violet Grenade follows four characters, each bringing an element of their own to the story. I can't see the story going any other way if they weren't apart of it.
This book has so much depth. A page turner; somewhat creepy, but in a great way. I don't know how else to say that this book was amazing. My heart was pumping like crazy all the way through. I like how Victoria Scott incorporates Contemporary with Fantasy. That is not an easy task, considering different elements needed to write Fantasy, and the more common details of contemporary.
I've heard of Victoria Scott, but this would be the first of her work that I've read. I hear good things about her novel, Titans, so I am eager to give that one a read now.
MY RATING: 4.5 OF 5 STARS.
ENTER TO WIN A
Signed paperback of The Collector, a signed paperback of Titans,
and a signed galley of Hear the Wolves.
a Rafflecopter giveaway
Victoria Scott is the acclaimed author of eight books for young adults. Her novels are sold in fourteen different countries, and she loves receiving fan mail from across the world. Victoria loves high fashion, big cities, and pink cotton candy. You can find her online at VictoriaScott.com.