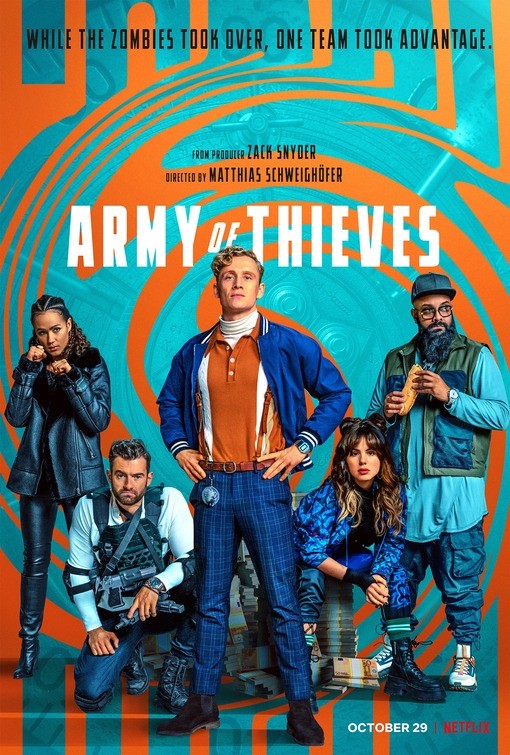 Brief Summary: In this prequel to "Army of the Dead," a mysterious woman recruits bank teller Dieter to assist in a heist of impossible-to-crack safes across Europe.
Age Rating: TV-MA (swearing, violence, fear, suspense)
I chose to watch the "prequel" before realizing it turns into "Army of the Dead". I am familiar with Zack Snyder's style and I'm a huge fan. Of course, I want to see all the films he has been part of.
I really liked the inside look at the safe locks as Sebastian was cracking the combinations. The random comedic lines broke the tension, which was not a lot. I thought the movie would have a bit more suspense considering the zombie outbreak and the nightmares, but in the end, I appreciated the way it all came together.
Overall, I give this a 9/10. I enjoyed the movie a lot and I managed to be thoroughly into it, even while I was working. It held my attention.