Hey Invaders! I haven't been posting much other than book tours. I apologize for that. But I hope to have caught up enough by now to have more posts for you guys. I recently enjoyed Rachel Van Dyken's WINGMEN INC. series and fell in love. I knew about the books before the movie, but when I saw that Nick Bateman would play Ian Hunter, it gave me the gentle push to finally reading. I've decided to share my final thoughts on the series, and the movie, with you.
You know the drill. The book's cover and synopsis will be above my review. I own this series on Kindle. The I did not receive anything from the author. This review(s) is completely voluntary. Cover(s) linked to Amazon. Movie poster will have Amazon and PassionFlix links.
The Matchmaker's Playbook
Wingman rule number one: don't fall for a client.
After a career-ending accident, former NFL recruit Ian Hunter is back on campus—and he's ready to get his new game on. As one of the masterminds behind Wingmen, Inc., a successful and secretive word-of-mouth dating service, he's putting his extensive skills with women to work for the lovelorn. But when Blake Olson requests the services of Wingmen, Inc., Ian may have landed his most hopeless client yet.
From her frumpy athletic gear to her unfortunate choice of footwear, Blake is going to need a miracle if she wants to land her crush. At least with a professional matchmaker by her side she has a fighting chance. Ian knows that his advice and a makeover can turn Blake into another successful match. But as Blake begins the transformation from hot mess to smokin' hot, Ian realizes he's in danger of breaking his cardinal rule.…
The Matchmaker's Playbook (Wingmen Inc. 1) [Kindle in Motion] by Rachel Van Dyken
My rating: 5 of 5 stars

All the feels and loads of giggles

So, I have been hearing so many great things about this book for a long time and recently realized I needed to have it in my reach. Great investment i could ever make! Ian Hunter is a total player, but man does he know his stuff! I must be honest. I was hesitant to even start this book because the main girl is named Blake. I've always associated the name Blake with guys. A major reason I've wanted to read this book is because of the movie. Having the kindle in motion feature is amazing! So my final thoughts? It's amazing.
P.S. Kinda hard not to envision Ian as Nick Bateman

View all my reviews
The Matchmaker's Replacement
(Wingmen Inc. #2)
Wingman rule number two: never reveal how much you want them.

Lex hates Gabi. Gabi hates Lex. But, hey, at least the hate is mutual, right? All Lex has to do is survive the next few weeks training Gabi in all the ways of Wingmen Inc. and then he can be done with her. But now that they have to work together, the sexual tension and fighting is off the charts. He isn't sure if he wants to strangle her or throw her against the nearest sturdy table and have his way with her.

But Gabi has a secret, something she's keeping from not just her best friend but her nemesis too. Lines are blurred as Lex becomes less the villain she's always painted him to be…and starts turning into something more. Gabi has always hated the way she's been just a little bit attracted to him—no computer-science major should have that nice of a body or look that good in glasses—but "Lex Luthor" is an evil womanizer. He's dangerous. Gabi should stay far, far away.

Then again, she's always wanted a little danger.
The Matchmaker's Replacement by Rachel Van Dyken
My rating: 5 of 5 stars

Lex became my favorite

I honestly thought Ian was the best after reading the first book. But after reading this one, I'm a total Lex fan. It's hard not to like him. And honestly, even the worst of them buckle to the ground. Lex and Gabi were perfect. And the chemistry could not be mistaken. I laughed, I even teared up. It was a mazing

View all my reviews
THE MATCHMAKER'S PLAYBOOK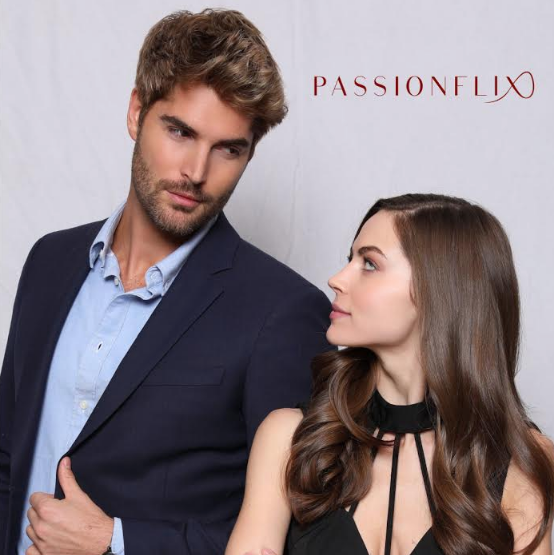 This was amazing. Nick Bateman was perfect for Ian Hunter. I'm really glad I had the opportunity to read and become familiar with the book beforehand. But when I heard they were making a movie, I could not wait to see it. They kept it very close to the book. I could hardly tell the difference. I just might have gone broke for this. But it was the best $20 I've ever spent. I definitely watched it more than twice in the last week.
That's all for now. If you've read the books, or seen the movie, comment below. I'd love to know what you thought!